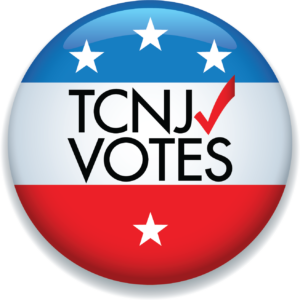 TCNJ Votes! is TCNJ's initiative to increase voter registration and voter turnout in each upcoming election. We want to improve the number of TCNJ students voters by preparing and educating students about how politics and elections impact their lives now and in the future, and providing opportunities for them to get involved.
Here you can find all the resources you need to become informed, register to vote, find your polling place, and participate in political engagement activities at TCNJ.
Upcoming Events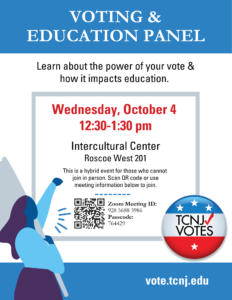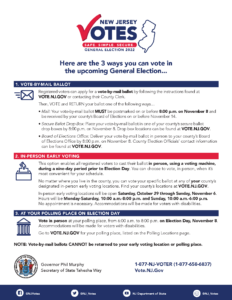 2020 NSLVE Campus Report
According to the NSLVE report, released in October 2021, in 2016 TCNJ's overall turnout of eligible voters was 53.9%. In 2020, we increased eligible voter turnout to 83.1% which earned TCNJ a Platinum seal and the distinction of the Best in Class Highest Overall Voting Rate at a Public, 4-year College award from the All In Campus Democracy challenge.  You can read the full report here.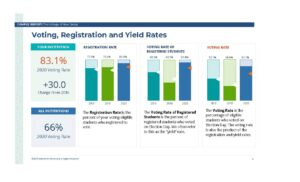 Ranked One of America's Best Colleges for Student Voting
TCNJ ranked as a top college for student voting according to Washington Monthly. Read the full article here.